What is ISO? Why it is important for companies?
November 2, 2021
2021-11-02 10:42
What is ISO? Why it is important for companies?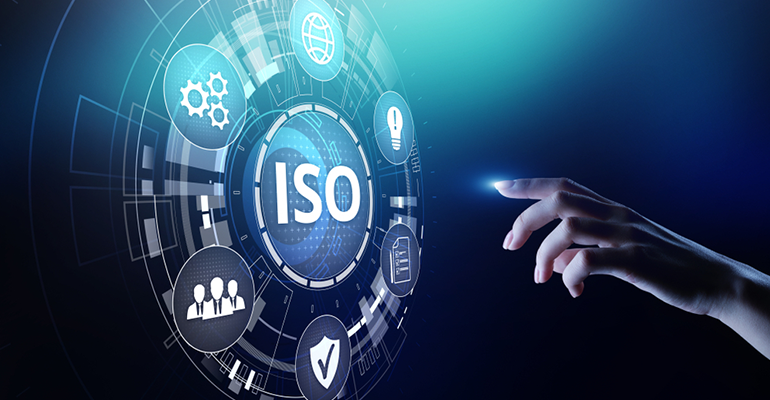 What is ISO? Why it is important for companies?
Would you spend your money buying a home appliance or hardware if it didn't meet all the quality and safety requirements or could be at risk of being unsafe? The answer would definitely be No. We would be interested in buying a product only if it has been tried, tested, and comply with all the standard requirements.  
You must have come across companies or businesses boasting about being ISO certified. You might be wondering what ISO is? ISO (International Organization for Standardization) is an entity that provides standards for any business. Further, it provides credibility to a brand or business so that it can be trusted by the customers.
In this article, we'll offer in-depth details on the ISO (International Organization for Standardization) and the most popular ISO standards, including a few of the most popular ISO standards for management systems like ISO 27001:2013 for Information Security Management Systems and ISO 9001:2015 for Quality Management Systems (QMS). You can also find details on what ISO compliance means, types of ISO certifications, and why you need one for your business.
What is ISO?
ISO (International Organization for Standardization) is an independent, non-governmental, international organization that is one of the most reputed standard-setting entities globally. ISO sets forth standards in terms of quality, safety, and efficacy of a product or service of a business. These standards are considered highly desirable for international trade as they have strict requirements that a product or service must meet.
In partnership with governments, policy-makers, and academics, ISO has published more than 22,700 standards. ISO certifications exist in many areas of manufacturing industry, regulating products from medical devices to energy management.
ISO is best known for a few of its standards, including ISO 9001:2015 on standards for Quality Management Systems (QMS), ISO 27001:2013 for Information Security Management Systems (ISMS), and ISO 45001 for Occupational Health and Safety. Each ISO certification has different standards and criteria and is classified numerically.
ISO also offers certification through a third-party internal audit for a number of its standards. These certifications can help improve your business credibility and authority as it enhances trust among your clients. It serves as proof that your business is following international best practices.
For example, ISO 9001:2015 certification highlights the importance of producing high-quality products and services.
Furthermore, when there is an increased market rate or high struggle in being differentiated, then ISO is a key that helps you sustain and nurture in the market.
The eventual objective of the ISO (International Organization for Standardization) is to ensure consistency, enhance industrial welfare globally, by augmenting the levels of safety and security for all.
When your business is ISO certified, it has so many benefits to include. Scroll down to know about the benefits in detail.
Types of ISO Certifications
There are different types of ISO certifications. To choose a type of certification for your business, you first need to understand what products or services your business is dealing with. The different types of ISO certifications are listed below:
        ISO 9001:2015- Quality Management System
        OHSAS 18001 – Occupational Health & Safety Management System
        ISO 37001 – Anti-bribery management systems
        ISO 31000 – Risk Management
        ISO 27001:2013 – Information Security Management System
        ISO 10002 – Compliant Management System
        ISO 14001:2015 – Environmental Management System
        ISO 26000 – Social Responsibility
        ISO 28000 – Security Management
        ISO 22008 – Food Safety Management
        SA 8000 – Social accountability
        EnMS EN 16001 ISO 50001 – Energy Management
        ISO/IEC 17025 – Testing and calibration laboratories
        ISO 13485 – Medical devices
        ISO 639 – Language codes
        ISO 4217 – Currency codes
        ISO 3166 – Country codes
        ISO 8601 – Date and time format
        ISO 20121 – Sustainable events
        ISO/IEC 27001:2013 – Information security management
A few of the best ISO certifications are explained in brief below:
ISO 9000
ISO 9000 is one of the most common ISO certifications. These are standards that help businesses meet the requirements of both customers as well as stakeholders. This is the basic standard of what the ISO wants to achieve.
ISO 9001:2015
ISO 9001:2015 is the international standard for a quality management system ("QMS"). It evaluates a business' ability to consistently provide quality assurance that enhances customer experience and meets regulatory requirements and to demonstrate continuous improvement. The product can be services, materials, software, or hardware.
ISO 13485
ISO 13485 is designed to be used by companies involved in the design, production, installation, and servicing of medical devices and related services. It outlines standards that the manufacturing industry and distributors should maintain for product quality and efficiency.
ISO 14001
It is the international standard that maps out the specific requirements that a company must meet to set up an effective environmental management system (EMS). Companies with this certification have proper control over their impact on both flora and fauna via their activities.
ISO 27001:2013
ISO 27001:2013 is the international information security standard that helps companies manage the security of their information asset. This certification gives a framework to ensure the confidentiality, integrity, and availability of all corporate data. It also helps protect from breaches of security. It doesn't offer any specific tools or solutions; rather it just serves as a compliance checklist.
Benefits of ISO Certification for a Company
Now you know what ISO certification is and the different types of ISO certifications. But you might be wondering what benefits it can offer for your business? You might also feel that it can just be additional work as it is not compulsory. But in reality, ISO certifications are important for your business for a massive range of reasons. It can offer you various benefits.
Few of the benefits are listed below that are convincing enough to make you understand the need for getting an ISO certification.
Recognition
Your business can get global recognition. This, in turn, can help enhance the professional status of your organization amongst the global market researchers.
Credibility
If your company is following ISO guidelines, it shows to your customers that your business is trustworthy and offers quality assurance for your products and processes. For example, if your business is ISO 27001:2013 compliant, it indicates to your customers that you care about protecting their data and there are very less chances of a security breach. This, in turn, enhances customer experience.
Streamlines Operations
If you are starting a new manufacturing business or planning to launch information security or provide quality assurance, ISO standards provide strong frameworks to follow to ensure you're covering your bases. Instead of setting up a standard from scratch, you can save time and resources by using ISO standards and frameworks as compliant structures.
Enhanced Revenue
The most essential step of running a business is finding a way to gain customer trust. However, that trust can only be gained if you offer high-quality products or services.
As we already stated, ISO helps in letting the customers know that the products or services fulfill global standards. Thus, if you get an ISO certification for your organization, the customers keep coming back. This can help you enhance revenue for your business, allowing for further expansion.
Guaranteed Safety
If your company gets an ISO certification, the product quality is determined to be satisfactory and competent. It also ensures that your product is safe.
For example, let's assume you belong to the manufacturing industry and are manufacturing medical devices. You all know that this is such a product that it must be handled with care, else it can result in mishaps and accidents. Therefore if your company gets an ISO certification, the quality and safety of the products stay uncompromised.
Customer Retention
When your customers find a globally accepted label on your product or service, they tend to get attracted to it. Furthermore, by producing more quality products, you can retain customers and gain more new customers concurrently. This ultimately leads to great customer experience, higher customer satisfaction and loyalty.
Enhances Team Responsibility
The process of getting your company ISO certified makes managers and employees work towards a single, shared goal. They become more dedicated to improving your business. Thus, making your business ISO certified can help you promote a better manager-employee interaction, more engaged and productive workforce.
Ease of International Trade
With ISO certification inter-country trades become more effortless, as it's a standard that is globally accepted. ISO certification also helps global buyers and traders get an assurance that your business and the products are credible. The global traders who you work with will recognize your credential and your business can happen seamlessly.
Improved Consistency
The most important benefit of getting your business ISO certified is that it can enhance the control of your business/manufacturing processes. The more control you have over your business; the more consistent your business becomes in delivering a product/service. Improved consistency means your customer gets served better.
But how do you get that control? Control starts from having a clear objective – collecting data about a process and adjusting the process to keep the output consistent. The ISO standards help in these tasks.
A continual improvement culture
If your company is being ISO certified, professional culture is bound to develop in your company. All your organization staff, including the higher authorities, management, and workers, are expected to maintain a professional culture in the company. And following certain quality management principles and ethics helps the company to be at par with various globally recognized companies, making your organization eligible for international business.
Greater employee engagement
By enhancing internal communications, you ensure everyone works towards one goal. Involving employees in your business process improvements makes them happier and more productive.
For example, you need to hold ISO training and development programs for your staff to understand the process. You also need to offer them the necessary devices and equipment to carry out their jobs efficiently. This will help the employees become more aware of their job, and the ISO training will help them improve their skills. This will make them more engaging and responsible.
Improve efficiency, reduce waste and save money
A well-executed process allows your company to approach perfection. As your processes improve, they become more consistent, and you can achieve your goals more regularly, providing tangible results. You can also save time and money on your processes and improve efficiency.
ISO Certification Process in India
1. Apply for Certification
Once you have selected the ISO standard for your company, you can apply for it. The application usually defines the rights and obligations of your company and certification body parties and also has liability issues, confidentiality, and access rights.
2. Quality ISO Documents Review
After you finish the application process, the ISO auditor will review all your quality manuals and ISO documents related to various policies and procedures being followed in the organization. A review of existing work will help the ISO auditor to find the possible gaps against the ISO requirements specified in the ISO standards. 
3. Determination of Pre-assessment Needs
The Pre-assessment is an initial review of the Quality Management Principle of your company to find out any notable flaws or omissions in the system. The ISO auditor will then provide your company with an opportunity to correct the flaws before the regular registration assessment is conducted.
4. Make an Action Plan
After the ISO auditor notifies the existing gaps in your organization, you need to develop an action plan to remove these gaps. First, take the list of the needed tasks to be performed to bring the desired changes to your organization. Secondly, you may be required to give proper ISO training to your employees to work efficiently while adapting to the new process. Thirdly, make every employee aware of the ISO standards in terms of work efficiency and quality management principle. 
5. Initial Certification Audit
There are two stages of the initial certification internal audit. Both the stages are explained below 
1st Stage: The ISO auditor will audit the changes done by you in the organization. They will then try to identify the possible failures in your systems and processes to the intended quality management principle. They will divide these failures into minor and major ones.
A Minor Non-conformance – deals with minor infractions of procedures or minor failures of the system in meeting the ISO standards.
A Major Non-conformance – deals with issues where the nonconforming products are likely to reach the customers or where there is a breakdown in the quality system that results in an inefficient system in meeting the ISO requirements of the standards.
You must carefully assess all these and get it straight as per the set quality management principle. You can do this by changing the techniques and processes used by your company.  
2nd Stage: After all the required modifications are done in your company, the ISO auditor will perform the final auditing. The ISO auditor will check whether all the non-conformities have been fixed or are as per ISO quality standards. If the ISO auditor is satisfied, they will prepare the final ISO audit report and forward it to the registrar.
6. Completing the ISO Certification
Once all the non-conformities are eliminated and all the results of the internal audit are put in the ISO audit report, the registrar will grant you the ISO certification.
7. Surveillance Audits
Once you get the ISO certification for your company, the surveillance audit is carried on to ensure that ISO quality standards are being maintained by your company. It is conducted every once in a while.   
The cost involved in the ISO Certification Process
The cost of getting an ISO certification varies from organization to organization. There are different factors taken into account by the ISO certification agency to derive the cost of getting an ISO certification. Such different factors include, but are not limited to the following – 
        Number of employees
        Number of business/manufacturing processes
        Level of risk associated with the scope of services of the organization
        The complexity of the ISO management system
        The number of working shifts etc.
The time involved in the ISO Certification Process
The time involved in completing the whole process of getting ISO certification also differs from company to company. However, an estimate can be given by the ISO certification agency after evaluating the size of the company. The approximate time required to complete the process of ISO certification is given below: 
        Small organizations: 6-8 months
        Medium organizations: 8-12 months
        Large organization: 12-15 months
Where Can I Find Out About New ISO Standards?
The best way to learn about new, revised, or updated ISO standards is from the ISO (International Organization for Standardization) themselves. As the organization that sets the standards, they would be the best source. However, there are also a few agencies that offer summaries and explanations of ISO updates to help individuals and businesses understand them. You can get updated information related to the following: 
        More clauses
        A different structure
        Different terminology
        A process approach
        More focus on input and output
        Risk-based thinking at its core
        A focus on the context of the organization
        Leadership and commitment updates
        Better integration with other ISO standards
Training Timelines for ISO Standards
The ISO training timeline will depend on numerous factors including the understanding of the ISO requirements, the preparedness of an organization, and the size and complexity of the organization.
ISO Certification cannot be provided to individuals. Only businesses and organizations can become ISO certified. It is also to be noted that ISO doesn't provide the certification directly. Instead, certification is made only through third-party organizations. 
Different ISO certifications require different transition periods for businesses and organizations to receive ISO training and update the process. This period is again based on the business' shape and size.
Choosing an ISO certifying body 
As we already stated, the ISO itself does not provide certification to the companies. External agencies do the certification, therefore it is crucial to choose a recognized and ethical body for certification. These certification bodies are known as ISO registrars.
How can you choose a certification body?
Several certifying bodies will independently offer audit service for your organization and provide you with ISO certification. Choosing the best one from those can be a daunting task. However, there are a few simple tips that you can follow to find a reputed and reliable certification body.
        Find international bodies through the International Accreditation Forum. 
        Evaluate several certification bodies.
        Get to know if it is an accredited body and uses the relevant CASCO standard.
        Accreditation is not a must but it provides proof of proficiency.
Conclusion
You can receive various benefits by getting your business ISO certified. Though the process is simple and clear, when you insist on acquiring certification due to market pressure, the process becomes a burden.
To take the burden off your shoulder, IRQS is here to assist you. We are a global ISO certification, training, and IT solutions body.
We let you focus on your business and enjoy the benefits that come with the ISO certification. If you are interested in getting ISO certification for your business, call us now. We'll help you take your business to new heights.
FAQ