Achieving Operational Excellence: A Guide To IMS Auditing For Your Business
February 18, 2023
2023-03-18 14:40
Achieving Operational Excellence: A Guide To IMS Auditing For Your Business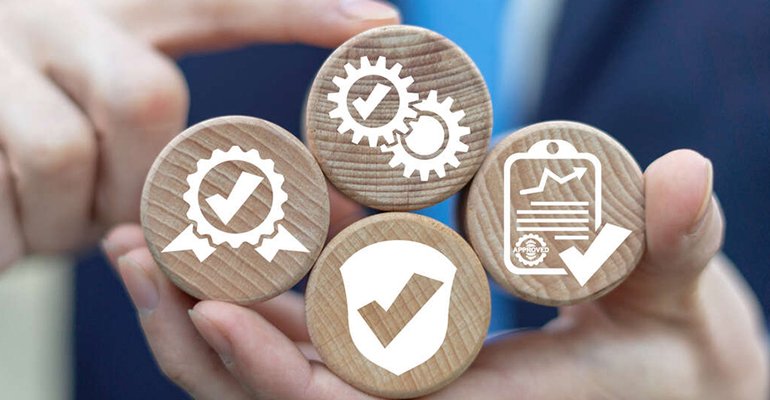 Achieving Operational Excellence: A Guide To IMS Auditing For Your Business
Integrated Management System, or IMS, is a seamless and systematic integration of critical management systems. It is a comprehensive and one-core system that helps the organization enhance management operations with improved efficiency, thereby saving time. 
Organizations can accomplish optimal excellence with IMS auditing. In the long run, it helps a business address the various management areas with a systematic approach. In fact, it reduces the chances of duplications and resource mismanagement. With IMS, eliminate the hassles of multimer management issues and operate with a unified approach. Ensure the requirements of various ISO standards with IMS integration and increase operational efficiency. Is your business currently operating with more than one management system? IMS needs to be the ideal choice for your organization.
About IMS – Essential to know
An integrated management system is a well-defined system combining the entire business policies, processes, and procedures in a framework. Simply put, IMS, or integrated management system is an all-inclusive system consisting of all management systems in an organization. IMS works comprehensively to enhance productivity, performance, and management. IMS combines more than one critical component of a business in a singular system for the best results in terms of cost-efficiency. Quality, Environmental, and Safety management systems are part of IMS. For instance, ISO 9001, ISO 45001, and ISO 14001 may form one system for enhanced consistency and performance.
The included areas of IMS – A successful IMS in an organization resolve the diverse hassles that impact productivity. IMS facilitates the operation of multiple management systems. For example, an organization can ensure multiple audit solutions with an integrated audit session, covering all standards. IMS enhances the Standard-specific requirements to the next level. How is it possible? Because the integrated management system covers more than one influential area for an organization. It commonly includes an organization's:
Compliance Management System
Quality Management System
Environmental Management System
Occupational Health and Safety Management System
Energy Management System
Food Safety Management System
Information Security Management System
Focus areas of IMS – A guide for all businesses
An integrated system delivers a clear and uniform overview of your entire organization. It focuses on various aspects of the business, how they impact each other, and the potential risks involved in the operations in the management. With the integrated management system, your management systems can operate as a whole. The single goal of IMS is to facilitate the performance of the organization. It also exhibits organizational commitment with enhanced productivity of the employees and customer satisfaction via continuous improvement.
Better involvement – The people associated with an organization are the prime contenders of the quality management system. Thus, the roles and responsibilities of the employees and associated members must be lucid to everyone in the organization. Integrated management facilitates making these things clear among all the people working in the organization.
Enhanced approach – Definition-wise, a process is a systematic series of steps for accomplishing a task. Every process in the organization, regardless of capacity and size, holds significance. It delivers critical performance inputs or KPIs for performance measurement.
Systemized documentation – IMS covers organizational policies, procedures, manuals, forms, checklists, and KPIs of the processes on the basis of records. For an organization, recordkeeping is a vital aspect, making it essential for IMS as well. In the long run, documentation streamlines system dependency and maintenance with a well-designed approach.
Benefits of IMS – What makes it apt for organizations?
Integrating multiple management systems into a structured framework resolves the diverse complexities. With the organizational procedures and operations having a common management area, gain logical coherence. In the long run, it delivers consistency and makes production efficient. Help your employees work unanimously towards a defined set of objectives with IMS. Regardless of business size and domain, it is an apt decision. Ensure reduced chances of errors in business management and operation, helping the organization perform better.
Are you still confused about operational excellence with IMS? Understand the benefits of the large single system that integrates the organization's diverse management systems. It is critical to facilitate overall business management by eliminating the potential risks and issues in multiple aspects of business management. With IMS, make your organization leaner and eliminate the problems of bureaucracy by optimizing resource utilization.
Performance enhancement – A comprehensive bonus
Integrated management systems bring a comprehensive impact on performance enhancement. With IMS, your organization can gain a positive impact on more than one management component and outcomes like – quality improvements, production safety, risk, and productivity.
No more redundancies – Making it efficient
Incorporating multiple management system standards with IMS helps the organization streamline and align the standards. It can include policies, objectives, processes, and resources of the organization. It avoids redundancies, fetching an efficient solution.
Accountability and consistency
When you combine more than one management system and establish unified objectives, processes, and resources, improvement is prominent. The integration of diverse management systems witnesses the improvement in organizational accountability. An organization can make better decisions and ensure better consistency of the management systems with the help of IMS. With the enhanced consistency, eliminate the complexities in the system. Additionally, it enhances the focus on accomplishing a common set of objectives and goals for the organization through an integrated approach.
The cost-benefit for the organization
Integrated Management Systems help the organization conduct integrated audits and assessments. Alongside unified audits, get a chance to optimize processes and resources. System integration also reduces overall time, eliminating errors, interruptions, and costs.
Improved resources and integrated audits
With an integrated management system, the organization needs integrated audits. It provides the organization a chance to cut overall certification costs and audit interruptions. It helps in streamlining the process, reducing documentation, and promoting consistent objectives across diverse systems. The audit team can reduce the time through a single audit plan, and a single audit report.
Closing note
Implement IMS and stay assured of providing the customers with premium quality offerings and products. Ensure consistency in performance to gain in long-term revenue generation. Choose IRQS for hassle-free and accurate audit services to manage the requirements professionally.