How Many Categories of ISO Certification in India?
February 8, 2022
2022-02-18 13:29
How Many Categories of ISO Certification in India?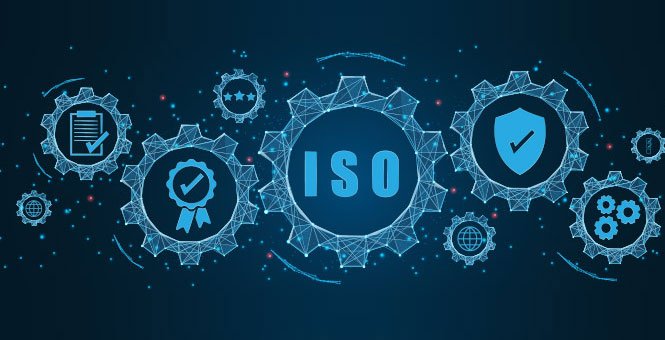 How Many Categories of ISO Certification in India?
In today's competitive marketplace, businesses want to be known for adhering to quality assurance and manufacturing standards. Thus, to promote product compatibility, enhance credibility and trust among customers, stakeholders, and business partners, international experts agreed upon a collection of different ISO (International Organization for Standardization) standards that lay down the best practices for organizations to follow. 
ISO refers to a non-governmental system of national agencies that sets forth international standards for government and different types of business. Organizations that follow laid-down ISO standards are given an ISO certification as proof of their compliance with the standards.  
Types of ISO Certifications in India
There are different categories of ISO certifications in India. They include:
ISO 9001 – Quality Management Systems
Regarded as the world's most recognized Quality Management System (QMS) standard, ISO 9001 sets the standards for building a framework that ensures consistent and continual high quality in the provision of products and/or services.
Based on seven quality management principles, ISO 9001 encourages organizations to become more professional, maintain a strong customer focus, and strive for continual improvement in their products and/or services.
ISO 13485 – Medical Device QMS
ISO 13485 sets specific quality standards for different stages of medical device production, including sourcing of materials, distribution, design, and sterilization, among other functions.
Its benefits lie in helping medical device manufacturing companies to achieve faster lifecycle times, ensure waste reduction, drive systematic process improvement, achieve higher customer satisfaction, and earn a higher reputation. When an organization becomes ISO13485 certified, it will enhance its competitive advantage in the marketplace.
ISO 14001 – Environmental Management Systems
An internationally agreed standard, ISO 14001 sets out the requirements for an environmental management system. An environmental management system helps organizations to take into consideration all environmental issues relevant to their operations like water and sewage issues, air pollution, waste management, etc. It also helps them identify, manage, monitor, and control their environmental issues, in a holistic manner. 
This helps organizations to improve their environmental performance through more effective use of the available resources and reduction of waste. As a result of this, they will gain a competitive advantage and earn the trust of their stakeholders.
ISO 45001 – Occupational Health and Safety
An internationally applied British Standard for occupational health and safety management systems (OHSMS), ISO 45001 sets standards for organizations to control their work-related health and safety hazards, and enhance their performance, through proper planning, documentation, and implementation of a verifiable method. This helps in reducing and eliminating workplace hazards, leading to improved health and safety.
It is beneficial for all organizations of all types and sizes and can be adopted regardless of the nature of their business in the public or private sector.
ISO 50001 – Energy Management Systems
It is an excellent framework used by organizations to manage and reduce energy use and costs. From large to smaller organizations across the world, the standard offers the opportunity to become more resilient as opposed to energy costs and availability.  
Whether you're interested to reduce costs, complying with legislation, or increasing your sustainability, implementing the ISO 50001 is the solution to achieving all three.
ISO 26000 – Social Responsibility Guidance Standard
Established in the year 2010, ISO 26000 sets international standards for social responsibility. The standard details the fundamentals and guidelines for the concept of social responsibility. This helps organizations to adopt the right approach relating to their mission and vision, operation, processes, employees, communities, customers, and stakeholders, effectively.
By guiding organizations on social responsibility, ISO 26000 encourages them to act ethically, responsibly, transparently, and efficiently in a way that benefits the welfare of society.
ISO 28000 – Supply Chain Security Management System
ISO 28000 sets the best practice standards for the supply chain management. This helps organizations with global supply chains to recognize the level of threats they may face. It also helps them to assess their risks and determine if proper security measures are in place to protect their properties from any potential threats.
ISO 28000 also offers them a framework to improve upon their weak areas and address the requirements of a Security Management System (SMS) for their supply chain.
ISO 22000 – Food Safety Management Systems
ISO 22000 lays down the standards for food safety management systems. It details what organizations must do to exhibit their commitment to control food safety hazards and ensure that the food they produce is safe for human consumption.
It helps organizations to streamline their food safety management system; implement safety checks at every level of the food management process; reduce food-borne diseases, harmonize their food standards; and facilitate robust food safety. Overall, it is suitable for every organization in the food industry, irrespective of its location and size.
ISO 27001 – Information Security Management Systems
ISO 27001 is the best practice framework for an information security management system (ISMS) and is one of the most popular information security management standards worldwide. It specifies a set of best practices and sets out the security controls that can help manage information risks related to policies, procedures, and staff training.
ISO 27001 takes into account a risk assessment process, organizational structure, information classification, information security policies, procedures, monitoring, and reporting guidelines.
Process for ISO Certification in India
The process for obtaining ISO certification in India is given below:
Choose the type of ISO certification

Pick a recognized ISO certification body. 

Create an application or contract 

Review of documents related to various policies and procedures

Know the existing gap and make an action plan

Initial certification audit – Stage 1 and Stage 2

Completing the ISO certification

Surveillance audits
ISO Certification Cost
The cost for getting ISO certification varies from organization to organization, with each organization charged based on different factors like
Size and the industry sector to which it belongs

Number of employees it has

Number of processes involved

Level of

risk management

Annual revenue

Number of working shifts, etc. 
Time involved in the ISO Certification Process
The time taken for an organization to acquire an ISO certificate depends mainly on the size of the company. For a small company, it takes from 6 to 8 months, for medium organizations it takes from 8 to 12 months, and for large organizations, it takes 12 -15 months.
Conclusion
With a growing number of businesses globally, looking to do business only with ISO-certified companies, there is an increasing demand for getting the organization ISO certified. The whole process is however fraught with obstacles and challenges galore. 
This is where IRQS comes in to assist you throughout the journey from initial training to risk management, gap analysis, and the certification process.   
If you are planning to get an ISO certificate for your organization, get in touch with the experts at IRQS. We can give you the right guidance and help you stay on the right course to finally acquire the ISO certificate that you are looking for.